Food and Travel
>> Don't worry! We tell you the best ways to stay healthy while Traveling abroad. Follow these actionable healthy traveling tips and enjoy your trip.
There is nothing worse than being sick when you are away from home, right?
Especially when you have put so much heart into planning and prepping for this long awaited vacation.
It has happened to just about everyone at least once. Whether you eat something exotic, adjust to a temperature change, get bit by a bug, or even heatstroke, we have all been there.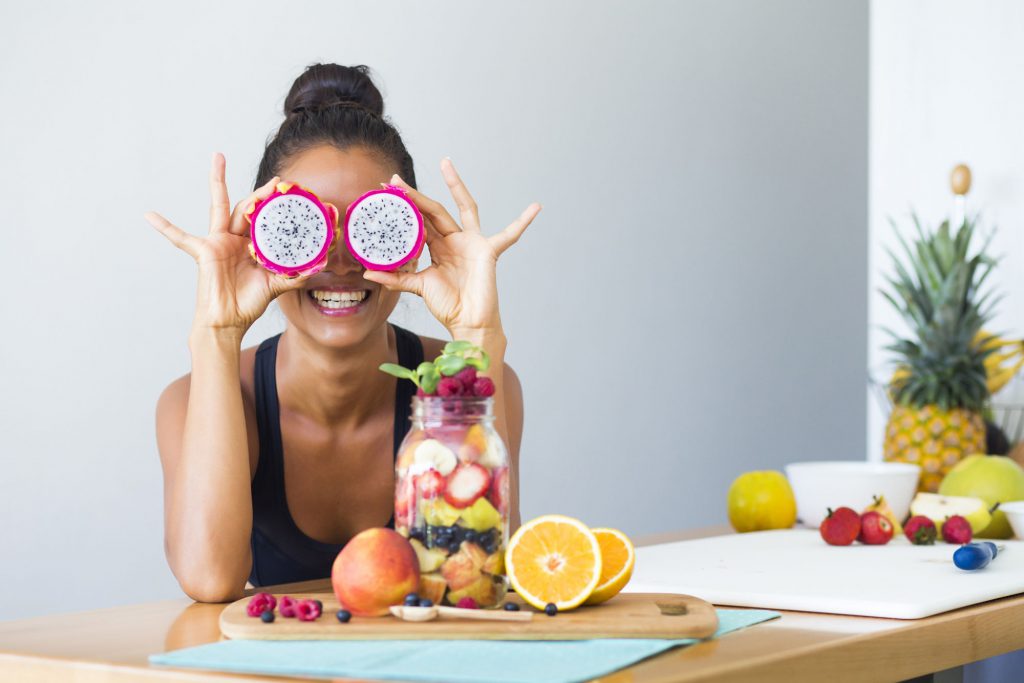 We have all suffered of a sickness one time or another while traveling. And that's why we created this list of healthy traveling tips for you to stay healthy while traveling abroad. They're really easy and effective.
How to stay healthy while traveling?
There are many things that we need to consider when we want to stay healthy before and during a trip. So let's start with a list of tips on how to stay healthy while traveling.
Healthy traveling tip 1: Taking vitamins strengthens your body
It seems like common sense, but taking a multivitamin with your food will actually help your body function better while strengthening your immune system.
You have to keep your body healthy while traveling.
Rest before traveling is key for your body to be strong and energized for what lies ahead. Eating healthy before leaving is also very important, that way you arrive at your destination with all the vitamins and energy you need to keep you going.
The best vitamins to improve your body's defenses are:
Vitamin C: Strengthens the immune system and creates defenses against disease.
Vitamin A and D: Helps produce antibodies (white blood cells), which defend your body against infection.
Folic acid (B9) is important for the correct formation of blood cells and the formation of red blood cells, as well as helps maintains healthy skin and prevents anemia.
We recommend taking a multivitamin supplement before or during your trip, or even if you are not traveling. If you want to see the list of vitamins we have provided you, click on this link: functions of vitamins.
Healthy traveling tip 2: Eat a good breakfast
We have all heard the phrase: "Breakfast is the most important meal of the day". Well, we are here to tell you that they weren't lying.
Breakfast is considered the most important meal of the day, and if you want to stay healthy while traveling to that exotic location, then a good breakfast is essential.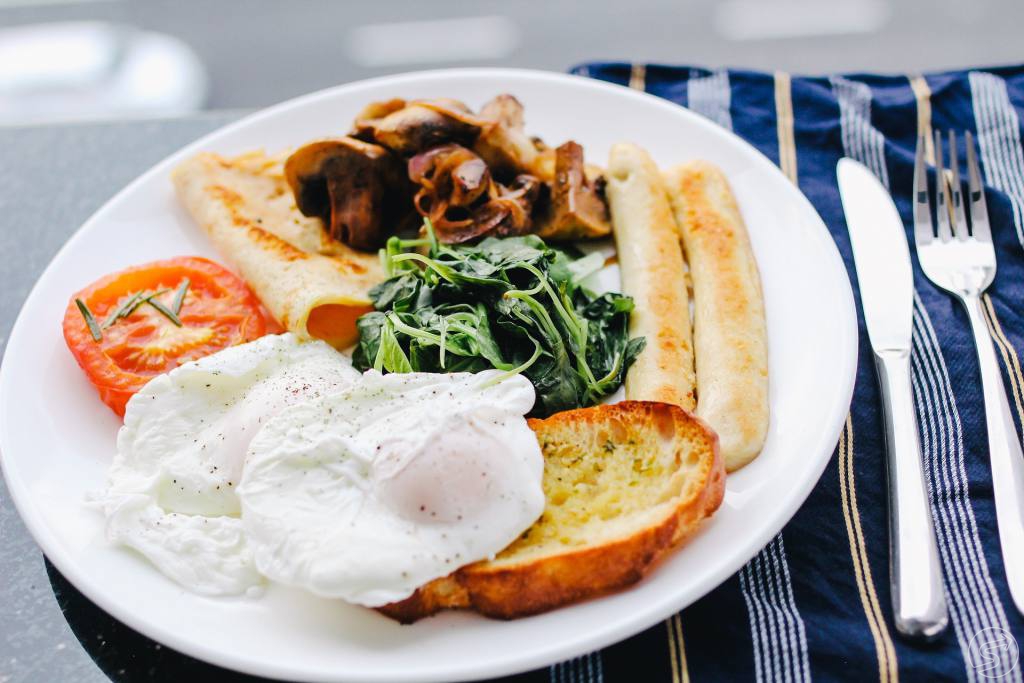 When traveling, you are going to need plenty of energy, especially if you don't want to waste any time sleeping or feeling drained when you get to your destination.
Coming and going, walking around to different places, carrying luggage up and down the stairs, and with little sleep is certainly exhausting.
A healthy and complete breakfast includes fruits, carbohydrates (cereals and bread), protein (eggs, ham, sausage, etc.), coffee or tea.
You need to give your body that extra push by eating a good breakfast that is as balanced and healthy as possible.
We know that when you're traveling thing are usually in a rush, and it is kind of a challenge trying to get something nutritious to eat. But ideally, you should try to avoid fast food, which will bog you down and probably dehydrate you. Try to replace these things with healthy snacks like nuts, fruits, or a cereal bar.
Healthy traveling tip 3: Avoiding muscle pain
This is normal, especially if you're not used to doing a lot of physical activity, to include walking for longer distances or even bike riding.
Now if you add a heavy backpack or uncomfortable sleep on buses and airplanes, it is normal that your body is going to ache or get exhausted quickly.
A lack of activity or keeping the body in the same position for an extended period of time can have an impact on your legs, back, neck and other parts of the body.
How to avoid this?
First of all, try to incorporate some physical activity into your schedule before traveling. This way your body can get accustomed to any increased movement you may be doing on your trip.
Carry a comfortable backpack and try to keep it as light possible. Keeping a small pillow with you is also a good idea for sleeping on a bus or plane.
If your body is still sore, you might want to consider taking an anti-inflammatory such as Ibuprofen or Paracetamol.
Healthy traveling tip 4: Protect your stomach
People normally travel to a foreign country to experience and immerse themselves in a new culture. Part of this experience is trying the local cuisine, which can be served in many different flavors, colors, and dishes.
Here is an example:
In China, one of the most typical dishes is crispy chicken feet. But if you don't think that is rare enough, then maybe you should try scorpions or sea horses on a stick.
If you go to Mexico and you want to try an exotic plate, look for Escamolos. It is a traditional dish made with ant larva.
Check out this list of the 15 rarest foods in the world.
The causes are usually the same; it is either stress, or eating new and exotic food.
In either case, and if you want to stay healthy while traveling, we recommend always drink bottled water in all the cities you visit and try to eat in clean places, and most of all, watch what you eat.
Healthy traveling tip 5: Stay hydrated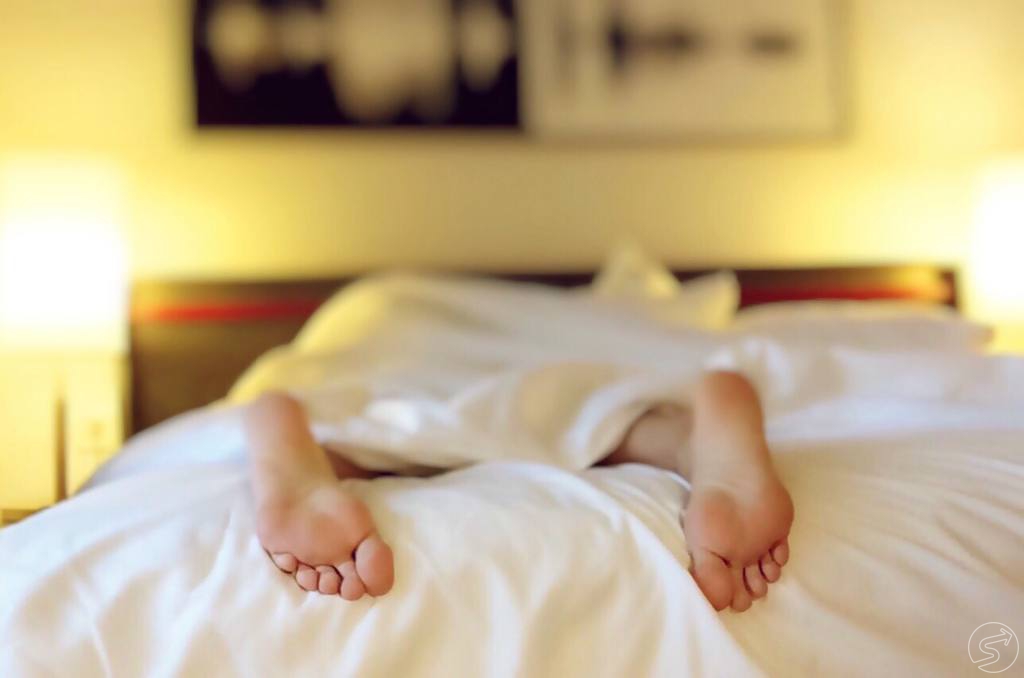 When you travel, your body gets thrown a little bit off of its normal routine. So it is very important to stay hydrated, especially if you are going to a hot and humid place. Water not only quenches your thirst, but it helps all the organs in your body function at their full potential.
Healthy traveling tip 6: Sleep and rest
Sleep is the key to enjoying a trip. Remember that it is recommended to sleep between seven and nine hours, and if you're on vacation, there's no need to cheat yourself out of good sleep! Take it easy and get some rest when you need it.
Okay, so maybe sleep isn't at the top of your list when you're traveling, especially when you are tempted to explore the neighborhood, or check out that hip looking bar you saw around the corner. Just keep in mind that if you are in a different time zone, you need time to adapt to it, especially with your sleep schedule.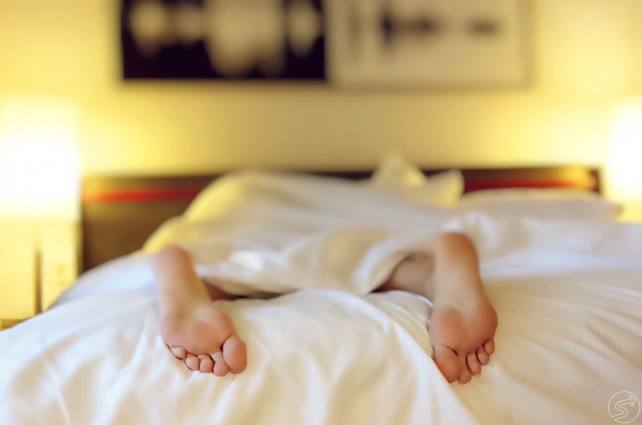 If you are on a business trip, this is something you should consider. Travel on top of work is definitely exhausting, so your business trip should take a little more planning than a vacation. Here we tell you how to avoid jet lag.
Bonus Healthy traveling tip
IMPORTANT: When traveling make sure you have health insurance abroad. Some credit cards companies provide travel insurance. We recommend that you check and see how they work and what numbers to dial in case of any emergency. It is also a good idea to keep the phone number for your country's embassy handy when you are in a foreign country.
When planning a trip, we always think about what we are going to do, what we are going to see, or when we are going to relax. But you should always take care of yourself, especially when you are in a foreign place.
Follow these tips and get ready to enjoy your healthy vacation.